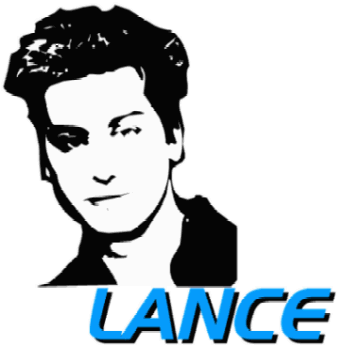 Name: James Lance Bass
Nickname: Lansten, Scoop, & Stealth
Date Of Birth: May 4, 1979
Sign: Taurus
Place Of Birth: Clinton, Mississippi
Age: 22
Parents: Jim & Diane Bass
Siblings: Stacy
Hair Color: Dirty Blonde
Eye Color: Green
Height: 5'11
Underwear: Boxers
Bad Habit: Biting nails
Fears: Things that buzz
Shoe Size: 11
Favorite Color: Red & Blue
Food: French toast & Mexican
Hot Drink: Almond Cappuccino
Candy:
Ice Cream: Butter Peacan
Sport: Jet-skiing, Baseball, & Volleyball
Holiday: Christmas
Place To Visit: (not even going to say but I read it was Liechtenstein)
First Kiss: Bethany, Age Five
TV Show: I love lucy
Actress & Actor: Lucille Ball & Tom Hanks
Hometown: Clinton, Mississippi
Collects: Dr. Seuss artwork & Taz stuff
What he looks for in a woman:
"Someone who could take a joke and is fun to be with - someone adventurous like me who's willing to go parasailing and stuff. And also someone who's loving and cute."
---
Other Info:
He has a slight heart condition [heart murmur]

Lance chased a murderer in the woods once

Flares his nostrils without noticing.

Lance bites his nails and then spits them out.

He hates when people touch or pat his back.

Lance gets annoyed when he talks and no one's listening

Does a good impression of a squirrel eating nuts.

He's allergic to wasps

Lance is currently attending University of Nebraska.

Lance is the one in the group that stays up the latest

Lance got the scar above his left eye while playing gladiators with his cousin and his cousin hit him with a broom.